Posted by Emma Nolan on 12th Jun 2023
The Good Guru create powerful Ayurvedic herbal blends that work in harmony with the body bringing balance, supporting performance, and overall wellbeing. In India's Ayurveda system of health, herbs have been used traditionally for wellbeing benefits for centuries. Many of the herbs used within The Good Guru range are, also, adaptogenic which help the body adapt to physical, chemical, or biological stress. All the ingredients are sourced based on purity, quality and from certified suppliers around the world.
Organic MenoKare + Red Clover has been formulated to help give you an alternative remedies and help relieve menopasual symptoms. It has herbs, such as red clover and flaxseed, that are high in Fibre, Zinc, Calcium, Protein, and Vitamins B1, B2, B12, C, and E. There is certain clinical research that supports the potential of these herbs individually in tackling the issues related to menopause.
---
The Good Guru blend and manufacture all of their products in the UK, under rigorous conditions. They are on a mission to only use packaging, materials and methods that suport the wellbeing of the planet.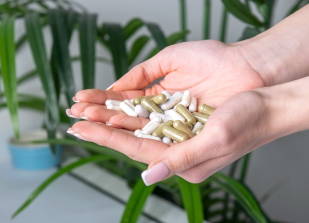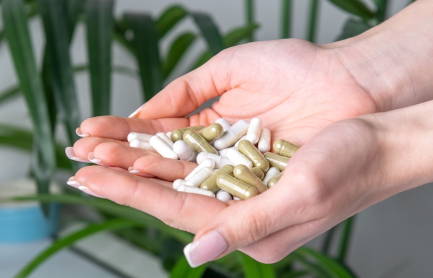 ---
The founder of The Good Guru believes that using natural organic and plant-based ingredients, with no fillers, chemicals, GMO, gluten and soy is the best way to support long-term health and wellbeing.
'"Good Guru, a Promise of Good Health for Everyone!"
---
---