Posted by Emma Nolan on 4th Jul 2022
Ancient + Brave are a mission based company, with people and the planet at the heart of the brand. The products are expertly blended, prioritising efficacy, purity and colaborating with ethical suppliers. Ancient + Brave is also B Corp certified. This means the company is commited to meeting high standards of verified performance, accountability and transparency on factors from charitable giving to supply chain practices and input materials.
Ancient + Brave take pride in sourcing top quality ingredients that are not only sustainable but also nourish body, brain and beauty. From buffered vitamin C which protects cells from oxidative stress, pure MCT oil that fuels cellular energy production, vegan fermented amino acids and pure hydrolysed collagen peptides to soothing adaptogens and nootropics for cognitive function and stress resilience. Anicent + Brave have also recently launched their brand new Wild Marine Collagen - easily digestible, highly bioavailable Type I hydrolysed collagen peptides.
Our Pledge
To put people and the planet at the heart of our business. We are committed to continually improving our environmental performance as an integral part of our business strategy and operating methods.
We will continue to source the purest innovative ingredients and produce the best products whilst doing as little harm to the planet as possible.
-Ancient + Brave -
Our Favourite Ancient + Brave Recipes
CINNAMON COFFEE ICE-CREAM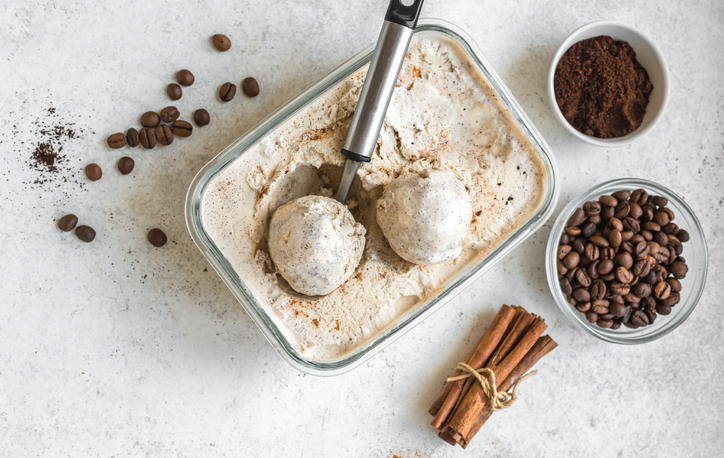 Ingredients

250ml brewed Coffee + Collagen, cooled
1/2 cup cashews, soaked and drained
1/2 cup almond milk
1/4 tsp ground cinnamon
2 tbsp maple syrup
Method
Place all the ingredients in a high powered food processor and blend on high until the mixture becomes creamy. (If it looks too thin, add some more cashews to thicken).
Pour into an ice-cream machine and churn according to instructions.
Alternatively, pour in to a freezable container, cover and freeze for 4-5 hours minimum (overnight is best).
BLACK BEAN CHOCOLATE CHERRY COOKIES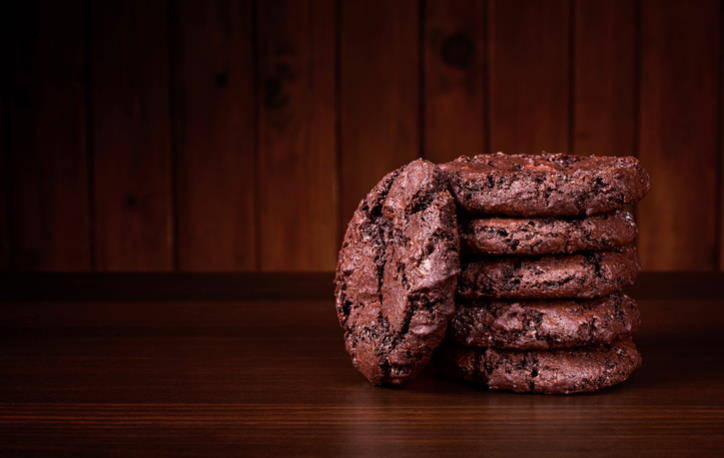 Ingredients
(makes nine 3" cookies)
1 ½ cups black beans, very soft (or one 15 oz. can)
2 tbsp True MCT oil
1/3 cup Cacao + Collagen
1/4 tsp. coarse sea salt, plus more for sprinkling
1/3 cup maple syrup/honey
2 tbsp. chia seeds OR 2 eggs
1 tsp. vanilla extract
Optional add ins:
1/3 cup chopped dark chocolate (80% or higher)
1/4 cup chopped dried cherries
Method
Preheat oven to 375°F. Line a baking sheet with parchment paper.
Mix chia seeds, maple syrup, and vanilla in a bowl and set aside. If using eggs, skip this step.
Place drained and well-rinsed beans, True MCT, Cacao + Collagen and salt in a food processor and blend until well combined.
Add maple syrup and chia mixture (or eggs) and pulse to incorporate. The batter will be quite liquid-y, but still hold together.
Remove blade from the food processor and add the chopped chocolate or cherries, if using. Fold to incorporate.
Spoon cookie batter onto lined baking sheet. Using the back of the spoon, flatten top of cookies slightly, as they will not spread when baking.
Sprinkle with coarse sea salt. Bake for 15 minutes until the edges are browning. Cool and eat. Store in the fridge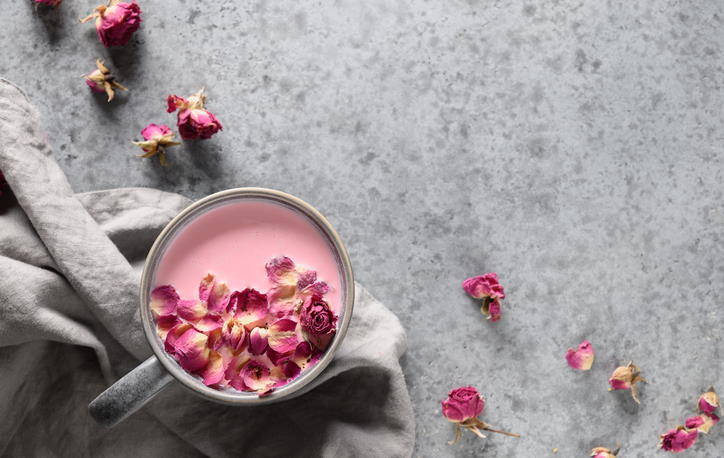 Ingredients
1 cup of almond milk (or milk of your choice, oat and hemp are also delicious)
1 tsp rose water
1 tsp vanilla extract
3/4 frozen raspberries
2 tsp maple syrup (or honey)
1 5g of Anicent + Brave True Collagen or Radiant Collagen
Method
In a saucepan heat the milk with the frozen raspberries.
Bring to a simmer.
Once the raspberries are beginning to turn the milk a deliciously pretty pink colour, remove from the heat.
Allow to cool for a few minutes. Add the rose water and vanilla. Place in a blender and blend until smooth.
Strain the liquid of the raspberry seeds in a fine strainer, for example, a tea strainer.
Add the collagen and maple syrup and blend again.
Serve immediately and put your feet up with a good book for 10 minutes.
---